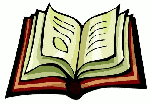 The Albuquerque Branch members have been respected public policy advocates for decades. Members of our branch join with members of other branches around the state for an annual lobbying day in Santa Fe. Several trained and experienced members are in Santa Fe during the session to promote legislation and to participate in hearings on issues AAUW considers important for women, girls, and the community. Members actively support AAUWs National public policy program through the Two-Minute Activist and other activities.
The Branch supports AAUW Funds through Branch Fundraisers and direct donation. One can also donate on-line. Since 1933 the Albuquerque Branch has given scholarships through the AAUW-UNM Endowment for graduate women within the University of New Mexico Foundation. In 1996 the branch established a Research and Projects Endowment and recently completed full funding at the $35,000 level.
Albuquerque participates with other NM Branches in NCCWSL, the National Conference for College Women Student Leaders, by assisting these young women with their expenses. NM helps support attendees to this annual Conference.
During the past three years there have been programs on STEM (Science, Technology, Engineering, and Math) research and careers as our contribution to the AAUW Breaking through Barriers program. The STEM Task Force, in addition to STEM presentations, is in contact with other NM branches gathering information and learning procedures in order to share these programs.The NM Tech Trek 2014 in Las Cruces gave fifty-two middle school girls a week long opportunity to investigate careers in STEM fields and to network with other girls with interest in STEM. Tech Trek 2015 was held in Las Vegas at Highlands University this year and Tech Trek 2016 was held in Socorro at NM Tech. Tech Trek 2017 will return to NM Tech in Socorro.
Currently several Branch members are involved with a state wide project to raise awareness about the New Mexico Fair Pay for Women Act.
Learn more about our branch history.
To read our bylaws:  Bylaws – 2016
In It for Life? Make It Official
Empower future generations through your lifetime membership in AAUW! Show your commitment to advancing equity for women and girls. Contact us to upgrade your existing membership today and receive a letter of recognition, a certificate, and a lapel pin that you can wear proudly knowing that you've put your values into action to advance AAUW's mission. Lifetime membership in AAUW is a one-time, fully tax-deductible gift of $980. Become a life member today!